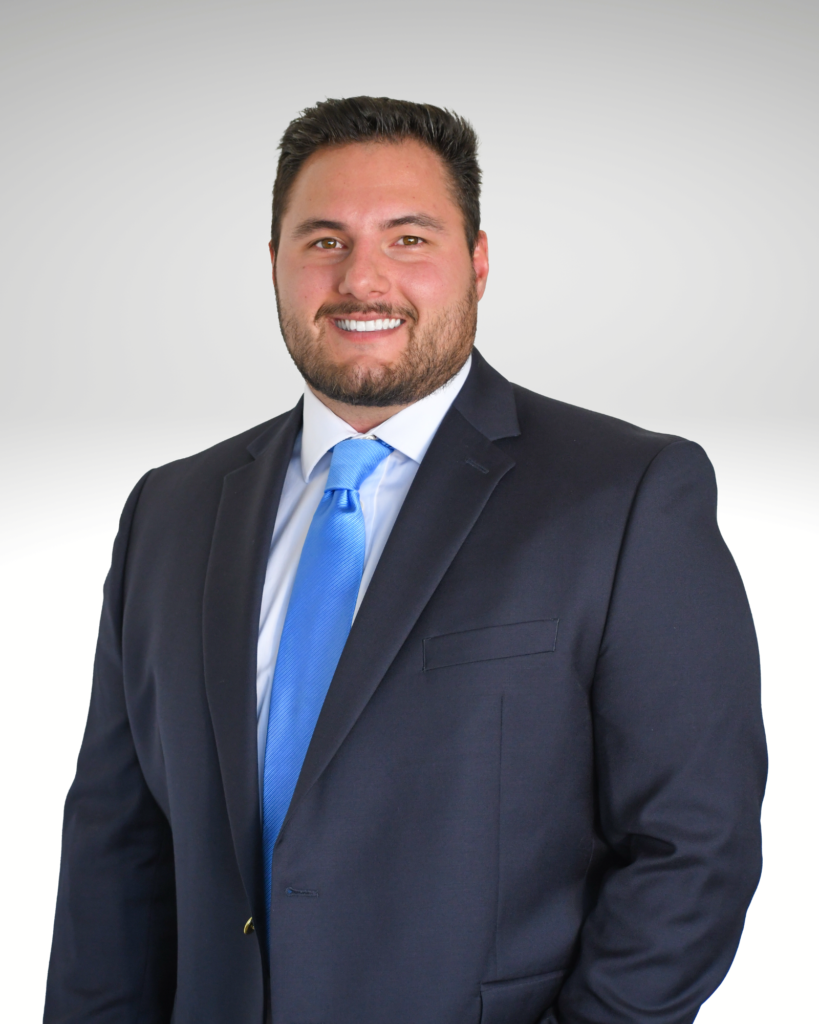 CONTACT
CHRISTOPHER S. DIAGUILA
Attorney
"Hiring an attorney can be a daunting task, but it doesn't have to be. My clients can know that for whatever legal issues they may be facing, I will listen attentively, communicate regularly, and craft thoughtful solutions that fit their individual needs."
Christopher ("Chris") S. Diaguila represents insurance policyholders in litigation matters and provides general counsel to residential and commercial construction companies. Before joining SJJ, Chris clerked for a firm that represented employees in disputes with employers.
Chris' primary practice areas include:
Insurance Disputes
Insurance Appraisals
Construction Law
Outside of work, Chris enjoys watching collegiate and professional sports, cooking, and spoiling his dog, Paisley.
SCHEDULE YOUR COMPLIMENTARY CONSULTATION
If you believe you may require legal assistance, we encourage you to contact us to discuss your matter. We offer prospective clients a complimentary consultation of up to 30 minutes to determine whether we may be able to assist them. Click the link below to contact us about scheduling a complimentary consultation.
Please note that contacting us, or scheduling an initial consultation with us, does not establish an attorney-client relationship. An attorney-client relationship will only be formed if we reach a mutual agreement regarding the scope and terms of our services.
PUT OUR EXPERIENCE TO WORK FOR YOU
Clicking submit does not create an attorney-client relationship with the firm.